Using Tracks at Your Aquarium or Zoo.
1. Get the right tools in place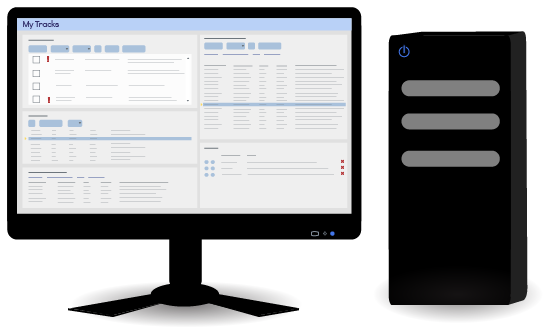 First, we'll look at your hardware to make sure you have the tools you need to support Tracks. During this process, we work with your IT department to review our server and workstation requirements. Often, Tracks can be installed on the same server as some of your other database applications, such as finance, fundraising, and ticketing.
Don't have an IT department? That's okay. Our installation and regular updates are user-friendly, and some services can be handled by Tracks staff as part of your service contract. We'll work with you to find a solution that fits for you!
2. Draft a plan of action
New software is a big change for an organization – especially one with as many moving parts as aquariums and zoos have! We want your transition to Tracks to be as smooth as possible, and will work with you to create a plan for your specific needs for changing systems.
3. Set up your database and configure Tracks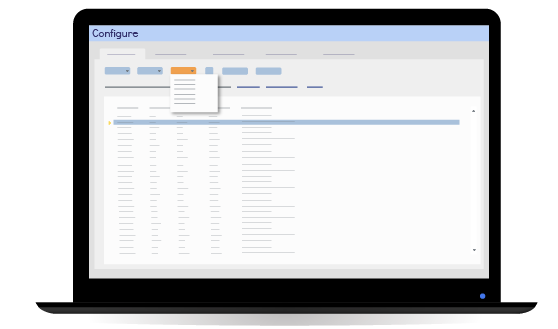 Once we've got a course of action outlined, the Tracks team will set up your database and import existing data. Each Tracks license includes all modules, including Pocket Tracks. We'll get you started on the right foot by configuring Tracks to meet your organization's preferences.
Sometimes, an organization's needs go beyond configuration. In those cases, we can customize the software to fit your needs. Custom enhancement projects do become part of the Tracks core product and are available to all the facilities in the Tracks community.
4. Train your staff
We'll send someone to visit for on-site training with your staff. So, users can get familiar with the software, make sure their work needs are met, and we can show them how to get help when they need it with online tools and technical support.
5. Join the Tracks Community
We won't leave you hanging! Your annual license includes a block of support hours, and you'll have access to active and helpful user forums, comprehensive help documentation, and a library of training resources. For questions and problems, you can always submit a support ticket.
And, since we're always improving Tracks, you can expect regularly-scheduled releases throughout the year. Updates provide you with new program features, enhancements and fixes to problems. Of course, we take care of critical updates when necessary, regardless of the schedule.
Tracks updates take only a few minutes and can be scheduled for minimum impact to your users. You can handle updates internally, or the Tracks team can update your version of the program – whichever option you decide is best for you.
6. Collaborate with the zoological community
Everyone agrees that pooled data is important for species management, and a growing number of aquariums and zoos are collaborating for sustainable population management. At the same time, it's important that aquariums and zoos are able to choose which data they want to share. Tracks organizations always own their data, and it won't be shared unless they opt to.
Tracks is taking a proactive approach to participation in global data sharing. Tracks Software has created a website, animaldatsharing.org to provide Tracks aquariums and zoos the option to share their animal inventories with the AZA community.
This website also hosts a free exchange of animal enrichment ideas in support of animal welfare. As part of the global zoological community, we're ready to work together to share data.
IT Requirements
Workstation Requirements
Windows 7 or higher, with at least 4 GB RAM. You can also run Tracks on a Mac with emulator software such as Parallels.
Server Requirements
We recommend using the latest versions of software when possible. Often Tracks can be installed on the same server as some of your other database applications, such as finance, fundraising, and ticketing.
Server Operating System - Windows Server 2012 or newer with 8 GB RAM.
Database - Microsoft SQL Server 2014 or newer.

SQL Server Express may be adequate for some institutions.

Database Storage: 10 GB minimum

The amount of storage needed depends on your collection's size and how much data will be collected. File attachments are not stored in the database.

Application Storage: 500MB

This is a network share for the application and utilities.
Optional
Media Storage: 500 GB to start.

Files (i.e. videos, images, documents, etc.) uploaded in Tracks aren't stored in the database itself; they're on a network share and linked in the database. This storage space is only required if you plan to use the media module.

FTP Server

If you choose to access media via FTP instead of a network shared folder, you will need to install an FTP server.

IIS 6.5 is required to use our API or Pocket Tracks, our mobile app.

If the mobile client is available only within your LAN, then IIS can coexist with the SQL server. If the mobile client will be available over the WAN, then IIS should be on a separate device outside of the firewall.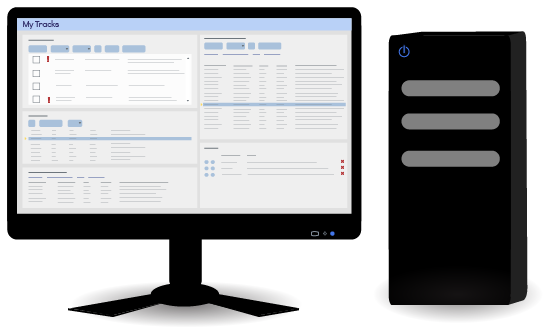 What if we don't have an IT department?
Institutions without IT support are not necessarily excluded from using Tracks. We strive to make installations and program updates user-friendly. Some services - such as program updates - can be handled by Tracks staff, as part of your service contract.
Some Tracks institutions without IT staff are hosting Tracks using a cloud server. We are happy to discuss possible solutions for your aquarium or zoo.